Lipp Beautifully February 2017 Review
All righty. Month two of my new subscription from Lipp Beautifully. In case you missed it, LB is a cruelty free monthly subscription service where, for $5.95, you get 4 samples of lipsticks plus 4 sponge tip applicators. Members also get a special coupon to use each month at the LB store (which I can't share with you - sorry). They did, however, give me a coupon code you can use to get 10% off your first month. Head over to LIP BEAUTIFULLY and enter '10OFFGENERAL' at check out!
(I purchase this service with my own money and all opinions are my honest ones)
Not sure how I feel about this month. I'll post swatch pics on my lips, too, but for now you can get a pure pigment feel of what these lipsticks look like. I did get the same styles as last month (left to right): Trend, Every Day, Going Out, and Limited Edition. So now I know that's what I'll get each month! Again, the lipsticks are creamy, super pigmented, and last on the lips quite a while. The pink or red based ones definitely stain the lips, even after just a minute or two! But these colors this month, on me.....meh.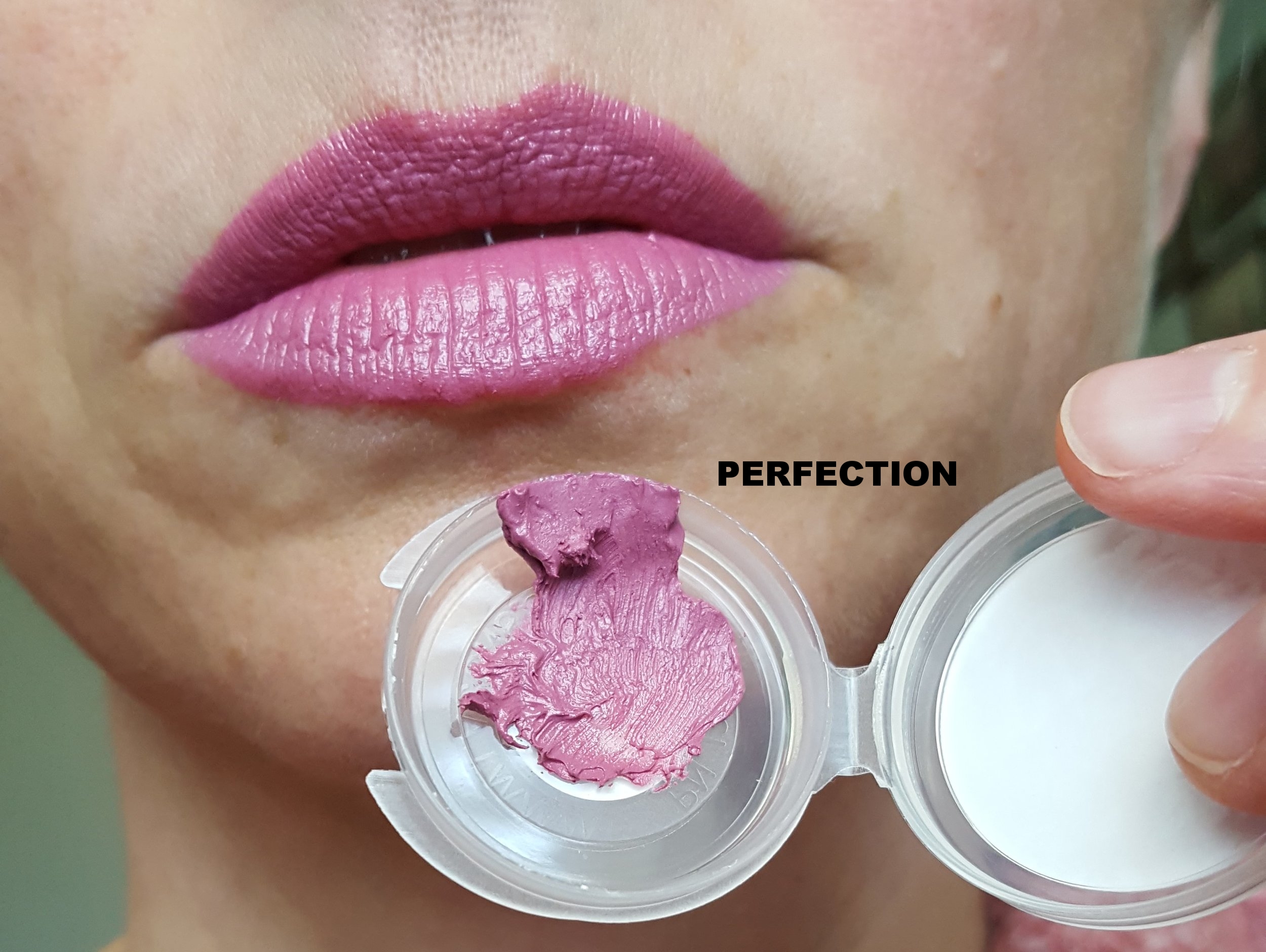 The Trend color, QUOTA, is straight up orange. I just can't pull that shit off. HYPOCRITE is a pretty blue based Barbie pink but it's way too light and washes out even a pasty-assed white girl like me. PERFECTION is basically a deeper version of Hypocrite but it just looks odd. If I put a little Hypocrite over it, it's not terrible. My favorite was VERDE, a brown-pink nude. I'm not really a brown lipstick kinda gal (way to 90s for me) but with the pink base going on, it actually looks very nice. So I'll definitely wear that one!
I'm glad I got to try these colors. If I had received full tubes of the first three, I would have been pissed because I won't wear them. But that's what makes this sample subscription so awesome. Very little waste! See you all next month for another review.